From the Executive Director
As I write this, I am reflecting on the relationships that have made it possible for us to serve survivors, and it is with a heavy heart, I am reminded that in October we lost a truly authentic relationship builder, Kay Mathews. Kay was fiercely committed to Friendship Home's mission, and she had a unique and eloquent way of communicating the need for shelter and services to our donors and funders. Her belief in our ability to do right by the women and children we serve was unwavering and her vision for the future was forever expanding. And she most genuinely cared about you…
Relationships are the cornerstone to how we support survivors and their children looking to find a path to a life free from violence. Recently a young artist, whose mother we served in shelter, graced us with three pieces of her work showing two hands intertwined. She gave them to her mother's case manager in appreciation for her help and told her that the hands were hers and her mother's. The comforting, behind-the-scenes support case managers and advocates provide helps build relationships of trust, a foundation to help survivors begin to rebuild their lives.
Below some of Kay's co-workers who were her friends…her work family share their thoughts, feelings and memories of Kay.
"Kay, Kay Kay. She was one of a kind. I will always remember her as a strong and passionate advocate for survivors, unafraid to ask questions that would help deepen her understanding of all the complex and diverse issues that survivors face. She was an eloquent and absolutely natural communicator, both written and verbal. A simple email from Kay could make you laugh, cry, and simply feel. Her unique and perfect blend of compassion and dry, sarcastic humor planted her deeply in many hearts and minds. She will never be forgotten, you simply have to say her name and she returns to you in whatever beautiful way she connected with you personally. I'm grateful I had the honor of working alongside her for so many years."
"It is hard to put in few sentences what I think when I remember Kay. Kay was Friendship Home! All we stand for in our mission was Kay's life mission. She was true advocate in fight to end domestic violence and spread awareness of all kinds of oppression. She had kind words for everyone she met. She was genuinely interested in You as a person. She was honest and real! She was friend you can rely on to lift your spirits up when you are down and celebrate with you any victory and happiness. I loved her unapologetic personality, full of humor. I miss hearing her talk to herself, down the hall and hearing her laugh…"
"There will never be another Kay……I have never met a more caring and loving person as Kay.  From her first day at Friendship Home, I knew she was a perfect fit!   Even though she wore several hats, so to speak, she could do it all with such great pride in all she accomplished.  I have a very personal relationship with Kay that goes back many years.  The day she moved away, and left FH was such a loss for me, but we stayed in touch all the while through letters, emails and her amazing and hilarious Holiday letters.  Kay kept my daughter's picture of her in Iraq on her computer at work in VA and didn't take it down till she came home safe and sound.  When Kay announced she was coming back, I knew we were going to excel in Development and Grants. She had built a very strong relationship with our donors and grantors and even last week a letter from one of our grantors proved that when they funded us for another year and honored Kay.  When I became very sick and hospitalized, Kay was there for me and my family.  They too think the world of Kay and were so saddened to hear of her passing.  I am so blessed by Kay's friendship and as my heart continues to heal, I will smile with many thoughts of her every day.  I have so many memories that will last a life time.  Now enjoy those heavenly angels Kay and show them how it's done!"
"It's hard to put into words what Kay meant to me…to all of us. She was amazing! She was my mentor, my work mom, my friend. We loved to talk cats and I loved to make Kay laugh and in turn Kay made me laugh! I hear her in the halls yelling for me to help her with her computer! I hear Kay in things I read and in conversations at work. Kay's impact will will be felt forever. We were so lucky to know Kay Mathews…so lucky!"
"When I think of the memories I think of Kay's laugh when something cracked her up and the various little things she did to keep in touch with me, text, emails and phone calls. One particular email that Kay sent was a cartoon of a big panda and a tiny dragon."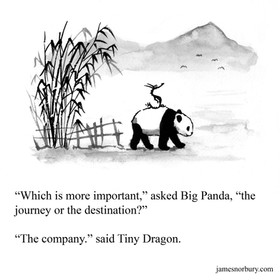 Rest assured, our relationships will continue to grow in Kay's spirit, and it is with heartfelt gratitude that we continue to provide peace and comfort during this holiday season.